Well I've found another interesting kitchen for us this Monday! I absolutely love the openness and comfort that this kitchen brings. There seems to be a very nice amount of storage space as well.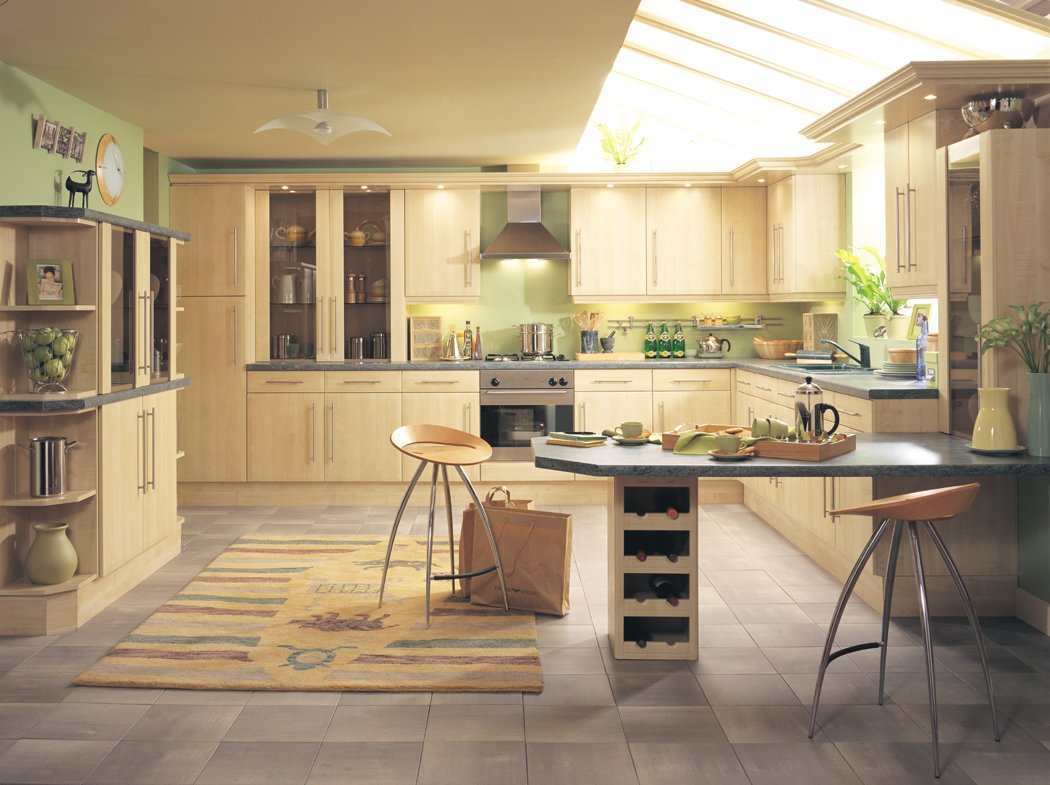 I love that the table/work area has the wine rack as the leg. How unusual and great is that? There is plenty of lighting and gorgeous cabinets. The Karndean floor tile accents the light natural colors of the kitchen.
I do not really care for the range or the hood area of the kitchen. It looks rather out of place to me and perhaps would have worked better closer to the sink area. I am not sure what the storage unit is against the wall with the clock. It could be just storage or decorative. The wood matches the kitchen area, but it seems to be just another area to catch dust and clutter.